Članak objavljen:
01.11.2014
WHY HAS AN ONLINE STORE DEVELOPMENT BECOME AN OBLIGATION?
Author: Marija Gojkovic - *nbgteam
According to a survey conducted by "Invesp", the turnover companies make by selling through their online shops is growing by 20% annually. In the United States alone, nearly 200 million people shop online. It is assumed that these people spent about 260 billion dollars in 2014 for online purchases.

These data show us that the online store development became a necessary need of everyone engaged in any type of trade. Ignoring this fact means undermining your own business. We are witnesses that serious players who do not have classic sales facilities are starting to appear in the world of trade, while the whole business is done through the online store.

The success of the seller in the long run will always depend on the quality of the product he offers, regardless of whether he sells it on the market, in the store, through major global grocery auction sites, or in his own online store. However, creating an online shop makes it possible to overcome all the limiting factors of the local market
.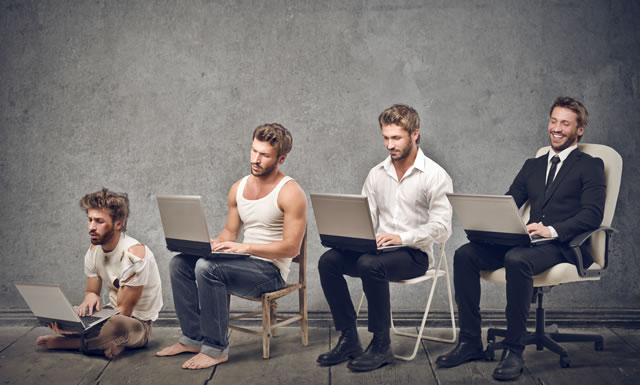 Creating an online shop is saving

Much is already known about the basic advantages of an online store compared to a classic store. First of all, online shops present your product to a much wider market. Secondly, they enable the customer to easily shop from the comfort of his own home during the period of the day that suits him. The buyer saves time by shopping online, and the merchant saves money because he is spared costs such as renting a store, paying utilities, workers and so on. But online shops actually offer much more.
A new level of trade

Creating an online shop opens a whole new level of communication with customers. While we often hear how new media and a new way of life (which includes at least a few hours a day in front of a computer or a phone screen) alienate people and make conversation impersonal, it is true that buyers and sellers actually get to know each other much better through online shopping.

Once he creates his account by ordering something from the online store, the buyer leaves his data to the seller. This opens the possibility to receive information about promotions, discounts and special offers by e-mail or even SMS in the future. If the customer returns once again, it is already possible to profile him, assume what interests him and offer him some other related products. A regular customers can be (and preferably are) rewarded for their loyalty by being granted a discount based on previous purchases.

Creating an online store and using analytics also means that the seller can group their customers by different categories, such as gender, age, place of residence, interests and so on. A special offer can now be created for each of these customer groups.
Visitors to the online shop can learn much more about the product there than in a classic store. Online store development involves a detailed description of the product, but also the comments of those who have already bought the same item. Based on that, the potential buyer learns first-hand the important information about the product he is interested in, if he has not already found the answer to his dilemmas on the page with frequently asked questions.

Chat is another quick and easy option for communication between the seller and the buyer offered by the online store. It is much easier for many people to establish contact in this way.

However, creating an online shop is not the end, but the beginning of the business. You have to dedicate yourself to it just like to a regular store. It depends on the commitment and the plan when the invested money will start to return. The potential is great because the market is big, but also the competition is getting stronger, so everyone has to fight for their place in the online market