CUSTOM DESIGN – RESPONSIVE WEB DESIGN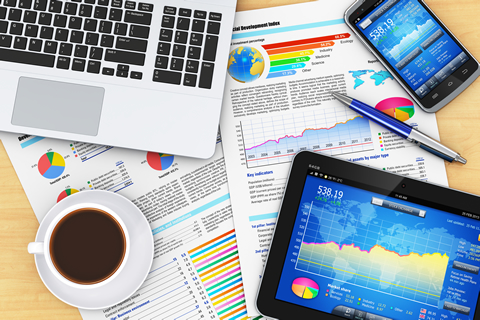 DEVELOPMENT OF NEW TECHNOLOGIES simply imposes the need to change and adapt the approach to online business appearance. Desktop computers have been largely replaced by laptops, and for a long time now websites have been available and visible on mobile devices as well as tablets.
IT ALL STARTED WITH READING THE NEWSPAPERS ON THE BUS when news portals first noticed the need to customize the site pages or create web applications for mobile devices. Today, depending on the business, mobile visits are often higher than computer visits..
CREATING WEB APPLICATION OR ADJUSTING DESIGN certainly implies additional design and programming activities on the site. The site should automatically recognize the visitor's device and accordingly redirect it to a custom version of the site. The mobile-friendly version of the site is a reduced version because of its loading speed.
RESPONSIVE WEB DIZAJN

CHOOSING AN ADJUSTMENT METOD

There are two different approaches - Responsive Web Design or Special Mobile Website Design. The first approach, responsive web design, is more demanding from a graphic design standpoint. It must take into account the dimensions and layout of the elements, so the design is first made for the smallest resolution (mobile phones 320px width) and then designed up to the maximum resolution of the desktop monitor (1920px width). This approach carries some limitations with regard to design freedom. Another approach is to create special web-pages with modified design and content. It allows complete freedom and even different design and choice of display details.

DESIGN PROPOSAL –MOCK UP

In case you have chosen responsive web design service, upon adoption of the design, we will present a complete solution that defines how the website pages will look like on a mobile phone, tablet and computer monitor. Once adopted, the site is programmed for the monitor, and then the design is customized and tested on mobile and tablet devices.
FREQUENTLY ASKED QUESTIONS
RESPONSIVE WEB AND MOBILE WEB APPLICATIONS

Mobile web applications were very popular until occurrence of HTML5 and CSS3 programming languages, i.e. until internet browsers were developed. Today, in most cases you do not need a mobile web application, especially when it comes to web stores. Creating a web application is significantly more expensive than customizing a website (responsive web design).

ADJUSTING TO IPHONE

Unfortunately, there is still no real internet standard, so responsive web design takes more time to build and test on different devices and versions. Custom design means special customization for iPhone and Andorid. In case you decide for web application, creating android applications and applications for iPhone devices is done separately.

DESIGN IMPROVEMENTS FOR RESPONSIVE WEB

If your site is not customized or, because of budget you have decided on a primary design solution, you can decide to switch to responsive web design whenever you want, i.e. customize the site for mobile devices.
Download fill – design questionnaire
RESPONSIVE WEB DESIGN IS THE PRESENT
The use of mobile devices to browse online content is in great expansion
Visitors via mobile devices are more spoiled, but loyal
Mobile visitors are easily reached through blogs and social network activities
Responsive websites are better for SEO optimization
Responsive custom sites load faster
Responsive web-pages adjust to the screen resolution, not the device type. With the development of new technologies and devices, your site will not become obsolete

... read more about the benefits of responsive web design