COMMUNITY MANAGEMENT - DEVELOPMENT THROUGH SOCIAL NETWORKS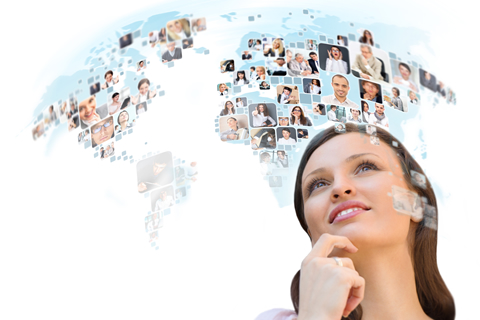 FORMING A FANPAGE is the first task when choosing the name of the page, preparing the cover, linking the site, etc.
DESIGNIN AND POSTING CONTENT is done in consultation with the client, and in accordance with the planned strategy of performance. The internet appearance strategy includes the use of all available tools (statuses, photos and galleries, tagging, links, videos, surveys). The number of posts on a daily basis is agreed, and the posts are published at different time intervals according to the analytics.
MONITORING AND DEVELOPMENT OF TWO-WAY COMMUNICATION with fans is done daily. In case of placing inappropriate content and advertisements, they are removed as soon as possible.
ANALYTICS AND REPORTING is done once a month when an analysis is sent to the client, which, in addition to classic statistics, also includes constructive inquiries from fans, as well as constructive conclusions about fan habits.
SPECIALIZED IN FACEBOOK
OUR APPROACH IS INTUITIVE AND ANALYTICAL

We need to get acquainted with your business, goals, products and services in order to do our job well.

Some themes are simply created for Facebook. With a small initial investment in Facebook ads, in order to develop a starting group, simply thanks to the interestingness of the topic and an up-to-date approach, Facebook is becoming the best kind of so-called "word of mouth" advertising.

CREATING A RECOGNIZABLE BRAND

It is not always the ultimate goal or the only goal, to increase sales of services and products. But the obligatory goal is to build a recognizable brand, through the development of fans' interest in a certain topic.

In a developed and interesting group of trust, by building a brand you can expand your business in a quality way, because you are in direct contact with your fans, clients or consumers.
FREQUENTLY ASKED QUESTIONS
WHO IS THE FACEBOOK POPULATION?

In the beginning, Facebook and other social networks aimed to connect people. In the past, the users were mostly younger people. Today, Facebook is used by all generations and it is the best form of fast and direct communication with fans.

IS FACEBOOK IDEAL FOR MY BUSINESS?

Facebook is not ideal for all businesses. Sometimes, no matter how much you indulge your imagination and no matter how hard you try, it just doesn't work. The product or service must be accompanied by a multitude of interesting stories, tips, anecdotes, instructions and exchanges of opinions...

HOW DOES A FACEBOOK FAN TURN INTO A CLIENT?

The number of likes is not as important as the number of views. Publishing content in an intuitive way and engaging fans is the right way to indirectly advertise a service or product.
KONTAKTIRAJTE NAS ZA VIŠE INFORMACIJA
THE INTERNET MEDIA IS THE MOST GRATEFUL; IT IS BIGGER THAN TELEVISION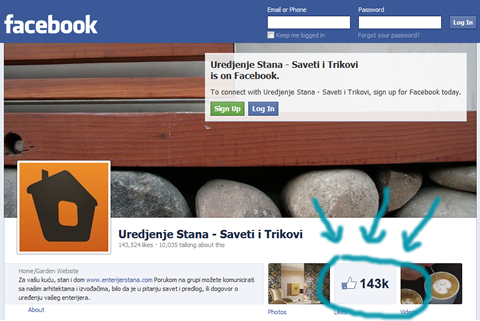 YOUR OWN ADVERTISING MEDIA is no longer a dream. With minimal investment you can have something better than television, better than radio, better than billboards....
THOUSAND, 10 THOUSAND, 100 THOUSAND... imagine 100,000 fans who not only watch your television, but can also get into the program to ask a question, to invite friends... Imagine that you can ask them, interview them.
STOP IMAGINING because it is today's reality. Our team successfully leads a large number of social media groups professionally, some of which have tens of thousands of fans. The largest group we currently lead and develop is a group of over 140,000 fans.
HOW DO WE DO IT? Give us a like and check for yourself.
www.facebook.com/enterijerstana