DOMAIN LEASE AND SHOP HOSTING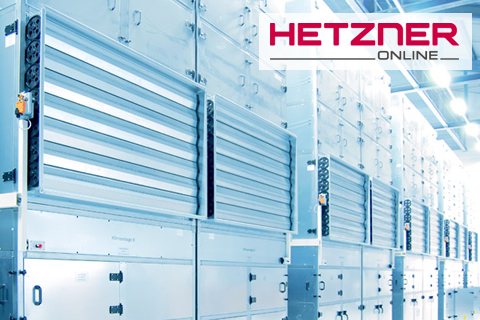 FREE HOSTING IN THE FIRST YEAR is included in all packages. Hosting is adjusted to the needs of the shop, and includes opening of business mails.
SELECTING, RENTING AND DOMAIN SETTINGS - If you already have a domain, our team can make the necessary settings. If you do not have a domain, we can help you choose a domain (SEO friendly) - make a reservation and complete the lease procedure.
DATA SECURITY is something that you don't have to worry about. The reliable, Germany based, Hetzner Company is responsible for maintaining our servers. Automatic back-up is done on a daily basis, and only you and those to whom you grant access can approach the data.
THE PRICE LIST
Purchasing or leasing one of our shops gives you the right to use FREE hosting package in the first year. In the case that due to site visit or site needs the requirements exceed the hosting package, our team will automatically increase the package at no additional cost. At the end of the first year, the appropriate package is determined and the hosting is paid according to the appropriate price list.
| SPECIFICATION OF HOSTING | Linux *nbgSilver | Linux *nbgGold | Linux *nbgDiamond |
| --- | --- | --- | --- |
| Disk Space | 2GB | 6GB | 12GB |
| Bandwidth | 10GB | unlimited | unlimited |
| E-mail accounts (POP3) | 100 | unlimited | unlimited |
| Access to Webmail | Yes | Yes | Yes |
| Daily Backup | No | Yes | Yes |
|   | 30 € / year | 55 € / year | 95 € / year |
Note: Adding additional disk space if needed or upon request is possible. 1GB = 15 €
ULTRA GREEN HOSTING
The servers are located in a secure environment provided by continuous and advanced cooling system. The cooling system is an eco-friendly solution that reduces equipment and energy consumption. All our clients also help to develop this innovative eco-program.
If you are not satisfied with the services of your current hosting provider, only hosting can be leased - you do not have to purchase an online store. Contact us to find out how we can help you.
FREQUENTLY ASKED QUESTIONS
WHY DO I NEED WEB HOSTING?

Web hosting is a space on a hard drive of the server that is specifically configured to display various Internet content. The server is constantly connected to the Internet, i.e. the content of your site is constantly visible

WHAT IS THE INTERNET DOMAIN?

A domain is the name or address of a website. It is leased and paid annually. Domain is essential when opening a hosting account.