MAINTENANCE AND DEVELOPMENT OF INTERNET SHOP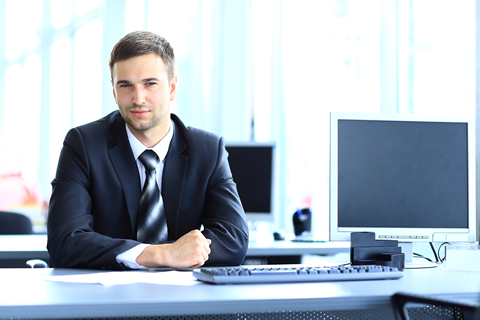 INITIAL CONTENT ENTERING implies that when designing an online store, our team enters content sufficient to form pages and further test the system. After training, you or your employees can independently continue to work on developing the store.
MAINTENANCE AND DEVELOPMENT OF THE INTERNET SHOP - once the store is up and running, you can work on it independently or contact our professional support team. The best option is that everyone does their job the best they can, and when results are evident everyone is happy.
OUR DEVELOPMENT SERVICES AND SUPPORT are tailored to your needs. These may include technical services (text input, photo editing...), marketing services (SEO optimization, social networking, campaign design...) and professional consulting services (new ideas development, testing and analysis of new markets...).
HOW CAN WE HELP YOU
WEBSITE ADMINISTRATION AND MAINTENANCE

 

At the stage when your store is being developed, or is already developed, someone has to deal with it. Although most of the processes are automated, someone still has to accept and handle orders, enter new products and content to the site, process images, create and publish promotions, news and discounts, communicate with customers, send newsletters, follow customer habits, etc.

This job can be done by one of your employees or you can entrust it to our team. In this way you can provide a professional service at a reduced cost - no taxes, no sick leaves, and given the experience we work much faster.

These activities also include code refreshments as technology evolves to keep your website from stop working.

Site maintenance also includes analysis and reporting tasks, so on a weekly or monthly basis (depending on the intensity of the store) we submit a report on traffic, purchases and trends, or we suggest further development activities according to goals and budget.

If you choose to use the support of our team, the price of these services is negotiated according to the intensity and scope of the work, or according to your budget.

MARKETING MIX

 

Quite simply, why would you need an online shop if nothing is sold in it? In order to develop a store, intensive work is required on various marketing activities, analytical approach and integrated and planned appearance in the market

Precise market analysis is realistic and possible on the internet. Thus, it is possible to analyze the potential of the market (monthly search volume on keywords) and monitor its growth. It is possible to analyze the habits and preferences of consumers by monitoring the visit and through two-way communication. It is possible to analyze the competition if it's present online.

Targeted advertising is possible through SEO optimization, when the site is led to the first pages of Google searches naturally - through paid campaigns. In both cases, the keyword is targeted and therefore the particular interest of the potential client.

Finally, development on social networks enables instant advertising of promotions and actions, i.e. the development of two-way communication with clients and potential clients. By combining marketing appearances, best results are accomplished. Depending on your activity (whether the sale is made in a smaller or larger number of stores, whether you sell directly or through a distributor ...) it is possible to apply different techniques in order to accelerate sales and reduce costs
LEARN MORE ABOUT SERVICES AND PRICES
HOW TO OPEN THE INTERNET SHOP
After discussion with our team and colleagues in related fields, we are highlighting the biggest mistakes that are made when creating an online store, i.e. developing and launching online sales, as well as tips on how to avoid them.

 

*Underestimating the work and knowledge
*Starting an online business without a plan
*Advertising without marketing strategy
*Creating an Internet store – mistakes when choosing software
*Poor presentation of brand, products and services
*Incomplete cost calculation


See what are the biggest mistakes and how to avoid them… learn more