Članak objavljen:
02.05.2014
HOW TO OPEN AN ONLINE STORE
Author: Goran Cvijetić - *nbgteam
In the discussion with my team and colleagues from related fields, I single out the biggest mistakes that are made when creating online stores, i.e. developing and launching the online sales, as well as tips on how to avoid them.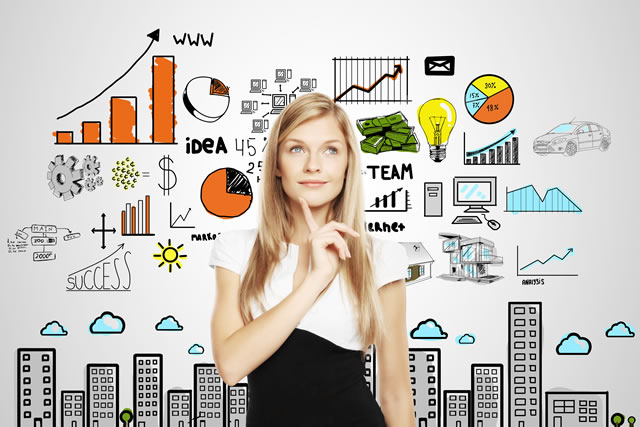 Online shop development - Underestimating knowledge and experience

To create an online shop is a serious business. Most people or companies start this business with almost no or limited knowledge, and with the idea that money will come easily. They usually have the wrong perception that it all comes down to accepting orders and sending shipments. It is also not uncommon that for these reasons, in order to create an online shop, they do not take into account who makes their store, whether that person has experience and in which software the store is made. The price of creating a store is in the foreground. The cost of online shop development is completely irrelevant if it turns out that it's actually wasted money.

A special story is the underestimation of optimization, marketing, development and maintenance of the online shops, i.e. customer maintenance. It is necessary to think about the training of staff who will work on store's development or it will be done by professionals from an agency. In case that development is done by an agency, good communication is necessary because, after all, you are the one who know your products and services the best.

It's amazing how people think that an online sales does not differ significantly from classic sales. Selling online offers great opportunities and new markets, but it is more difficult since it is still a virtual sale of a product that is not tangible and customers are much more spoiled, more picky and harder to decide to buy.
Starting an online business without a plan
I'm not talking about a 68-page business plan that a law firm or accounting agency will do for you according to a prepared template, show you a SWOT analysis and cost projection, in order to show it in front of the credit department.

When I talk about the real need for a good business plan, I'm talking about the following:
We assume you know who your target consumers are, but how often do they use the Internet and in what way?
What devices do they use when accessing the Internet, are those computers, tablets or mobile phones?
Do you really know your customers and consumers?
What are their habits and interests, what is the best way to address them, at what time of day or night?
Do you know enough about the competition?
What does the competition offer, in which ways and at what prices?
What really sets you apart from the competition and can you be competitive?
Do you have a plan on how to highlight your competitive advantage?
By no means should you underestimate the internet buyer. An Internet customer can change the site address at any time, and once he does, it is difficult to return to your site.
Advertising without a marketing strategy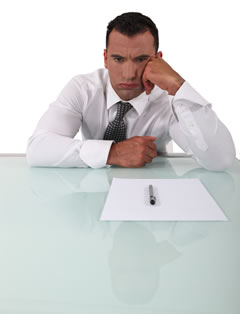 I will skip the story of people who think that by setting up a site, they will be the first on Google and make millions. To create an online shop and put it into operation is just the beginning. Online shops without the application of various marketing techniques, in the first place Internet marketing, are doomed.

In the first place, the online store needs to be optimized according to the previously done keyword analysis and competition analysis. The store needs to be connected with Google Analytics and Webmaster tools so that the work on SEO optimization, in the form of so-called link building (building a network of incoming links), could be of high quality with constant monitoring of results and adjustments according to analytical indicators.

I've often met clients who are stunned when keyword analysis shows them something quite the opposite of their opinion. It then feels like someone hit you with a sledgehammer… You realize that you were mistaken and that you don't really know the market at all. It is also not uncommon for clients to insist on optimization and paid advertising for the most sought-after keywords, and it often turns out that the competition there is very strong and that the cost of investment exceeds the expected profit.

When choosing keywords for site optimization as well as when choosing keywords for paid campaigns per click, it needs to be approached analytically and carefully. For both types of marketing, the rule is to choose words that have the best ratio of the number of searches and the representation in competition.

Even if your site does super well in searches, you must never forget that there is no site so optimized that for all keywords and phrases it's in the first place of internet searches. Also, achieved position is not eternal and unchangeable. Once you neglect Internet marketing, others start taking over your positions. To conclude, SEO optimization requires continuous work. Of course, it depends on the result. Similarly, paid advertising is always good if and as long as it gives results. If you invest one euro and get back two, then it can't be bad.

Social networks and your presence on them are a special story. Get it out of your head that Facebook is used by young people. That has not been true for a long time now. On the other hand, making a group with a large number of visitors who follow you is not an easy job and given the growing competition it is becoming increasingly difficult. Did you know that even Facebook Company affects the rate of increase in the number of likes and fans more than before? It's not like it used to be. Posting a text (post) does not mean that all your fans will see it, but if you pay to Facebook for it, then the chances are much higher. So, when we talk about Facebook and other social networks, we are talking about a careful and combined approach to the increasingly spoiled internet customer who is being offered wider and wider choice.
The point of this story about marketing is not to discourage you, but to warn you that you need to have a quality product or service, to approach all activities in a planned and detailed way, to stand out from the competition, to set aside a budget for promotional activities and your success will be almost guaranteed.
Online shop development – choosing software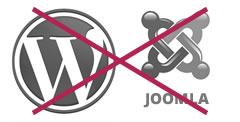 When choosing software in order to create an online shop, do not think about free software such as Wordpress, Joomla, etc. When deciding on an agency to work on a project, ask them for previous experiences, check the sites they have worked on.

From personal experience, I will mention the example of a client (we will not name him or his website) who made an online shop from the third attempt. He addressed us a couple of years ago with a request to repair or finish the store that an amateur tried to make in Joomla. Our team refused this job because we don't want to correct other people's mistakes. Especially not in some free software for which there is no guarantee, and the program code and database are robust. We gave him an explanation and an offer to build a store by applying and customizing our software since he had very specific requirements. Since he found our offer too high, he continued making the online store with another team. However, after two months, he called again. This time, someone programmed the store from the beginning, but didn't know how to finish it, and he addressed us again with the same request. He wanted us to fix the problem and bring the job to an end. And again, the database was set up badly; the program code was endless... Finally, after long negotiations and asking for guarantees, since he had already paid an advance twice to people who didn't finish their job and didn't want to return the money, a contract was signed and work began.

During the online shop development, we found that the client explains certain details poorly, that he doesn't know how to solve certain details and seek advices. I assume that the people who worked for him before, in addition to the lack of knowledge, also faced the problem of not understanding certain requirements, and that is why they got into the problem. To cut a long story short, we helped the client in solving certain functional requirements and the store was successfully put into operation.
Don't allow yourself to make a problem of an online store development by choosing the wrong software and development team. It will cost you more money, time and nerves. While you are looking for the cheapest solution, someone else will already be selling and taking positions. And on the Internet, as in any other market, the later you enter the market, the greater the competition and the higher the costs.
Poor presentation of products and services
If the cost of creating an online store is a priority, then you have already lost. Good design not only pleases the visitor's eye and makes him to return, but also creates confidence. Ask yourself if it happens to you that you click on a link and, so to speak, get lost on some ugly, inconspicuous, cluttered site. What would you do? I would instantly leave the website. There is nothing to see and I just don't believe that anyone is working on that kind of site, nor does it instill confidence in me.

The design of the online shops and the way of presenting the brand, products and services is important. It's your shop window. There is no rule. The design, when creating an online shop, is equally influenced by the target market (young people, women, children...) as well as the type of products or services. It is also affected by the requirements or optimization needs. Of course, it is important to meet other prerequisites such as the speed and functionality of the site, the comfort of the visitor, the quality of images and the compatibility of colors with the visual identity
.
Incomplete cost calculation when creating online shops

Depending on the market in which you operate, card payments should not always be your first or only payment option. This payment option in the developed countries of Western Europe and America is the most common type of payment, because it is the most comfortable from the point of view of visitors and the vast majority of customers even give up shopping if this type of payment is not available. Of course this type of payment is great because the money comes in advance, and the percentage of return of goods is very low. However, most people forget to include card processing costs that are not negligible. Depending on the bank or processor house, they range from 4 to 5 percent per transaction. Plus, with some processor companies and almost all banks, there is an obligation of monthly maintenance - the initial costs of the so-called setup.

Cash on delivery is also very popular from the customer's point of view. However, from the seller's point of view, this type of payment carries a higher risk of returning the goods; because the buyer is given more time to change his mind about the purchase. Also, it is not excluded that customers want to control the product during the delivery, and return it for one reason or another. In this regard, the choice of a transport company that is flexible and provides a fast delivery service is very important and affects the rate of return.

Finally, paying with a payment slip is the most unpopular from the buyer's point of view, because practically the buyer has to walk to the post office or the bank; if he finds a queue there, he happens to give up. From the seller's point of view, this type of payment is the best because the payment is made in advance and there is no commission as with card payments.

Creating an online store includes deciding on the payment options, as well as stimulating a certain type of payment. It is not uncommon that payments by payment slip are stimulated through discounts for the customers, even for Western European countries
.