Članak objavljen:
07.06.2017
WHY MUST YOU HAVE AN ONLINE SHOP?
Author: Jelena Jovanovic - *nbgteam
Comparing to conventional shopping methods, online shopping offers the opportunity to maximize your market research, customer satisfaction, competitive prices, support and customer service, and much more.

Unfortunately, there are more and more empty business spaces in the center of Belgrade. Instead of stimulating consumption and stocks emptying faster, many store owners remained frozen in the 20th century and are still waiting for customers to come by themselves. And of course, people come in, some because the store is on their way, others because they are interested in the price. They buy something, or not. The days go by and the price of products that cannot be sold must fall.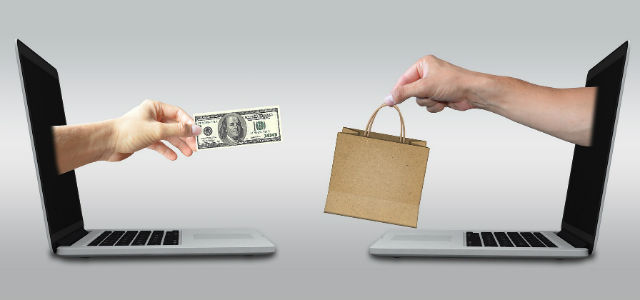 This does not apply to stores that we help here, in the NBG team. An online shop and internet marketing are great partners for any brick and mortar store, and they should be up and running before the traffic stops, and long before you start calculating the price of renting a store, and whether it is better to move to a cheaper store in another part of the city. For those who are not doing well in this broken economy, and such is the case with most small and medium enterprises, online sales are the optimal supplement to offline sales. An online shop is a perfect extension of stores that do well, and a necessary addition to those who do not find it easy to reach new customers.

With our assistance, setting up, architecture, content and creation of the online stores goes quickly with the quality control of our experts and optimization of the online store for maximum visibility on search engines (Google, Bing, Yahoo).
The perspective of online shopping in Serbia
Today, online shopping has become an everyday thing for more than half of the people in our country. It is equally accessible from desktop computers and mobile phones - and there are more and more devices themselves, so Serbia is at the top in Europe in the number of mobile phones per capita (behind Montenegro). The Internet cannot be called a future any more, nor is it a promise of a better future - it came to remain about 20 years ago. Hence, the development of the online stores and internet marketing are not a secret for the NBG team.

Due to the numerous benefits and facilitations that online shopping brings, more and more people are becoming supporters of this trend. Compared to conventional shopping methods, online shopping gives the opportunity to maximize your market research, customer satisfaction, competitive prices, support and customer service, and much more
.
Advantages of online stores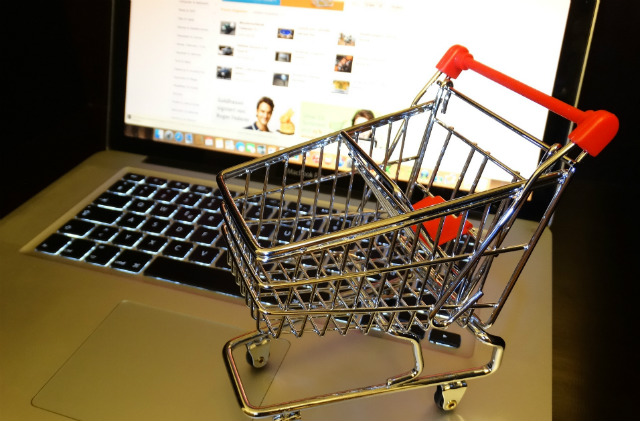 There are many reasons why we in the NBG team believe that internet sales have a certain future. Here are some of the reasons given by people for whom shopping online is a daily habit:
It's convenient. Because where else can we make a purchase, even at midnight, wearing pajamas? You do not have to wait in line, nor the seller to help you. It only takes a few minutes to shop online. You can do that even when you are in the biggest hurry, not to mention avoiding waiting at the checkout. Online sales provide the opportunity to shop 24 hours a day, 7 days a week.
Better prices. Cheaper purchases and better prices from online stores pleasantly surprise customers, especially when they buy directly from the manufacturer and thus bypass trade margins. Many online shops offer discount coupons and various other benefits.
Diversity. One customer is able to order several brands and products in one place. He can buy global brands without spending money on travel, or order goods from parts of the country where he has never been. There are no more geographical restrictions, nor irregular trams, buses and trains... Online shops offer a great selection of everything, from colors and designs, to sizes, than can be found in the physical store. And when the desired product is not in stock, with just one click, another online shop is located where the product is available.
Lower costs. Many times we give up conventional shopping because we spend more than we planned, on things like lunch, travel, impulsive shopping. There is no need for further explanations. Shopping online is often incomparable because there is no random, incidental spending.
Possibility of price comparison. Internet stores have pre-enabled and automated price comparison and product search on the site. They also provide information about the similar products, and the impressions of other customers who share their experience with the seller on the site. If you try to do gather in all these information live, it is very likely that you will not finish quickly.
No crowds. If you are like most people, you will avoid crowds when you go shopping. Crowds often make us hurry up with shopping. There is often a problem with parking, because no one wants to walk with shopping bags for a long time.
No compulsive shopping. It's not uncommon to go shopping and end up with things we didn't plan to buy, just because we came across a skilled salesperson - or make compromises because the stores we visited don't have what we want. Internet marketing is not like that - it will lead the customer to exactly what he needs.
Discreet shopping. It is better to buy certain things privately. Internet shopping allows you to buy laundry and lace, as well as adult toys without embarrassment, because there are no people around you to see what you choose.
That's all, and it's not to be ignored. Online store development, optimization of the store, and all the improvements are things you can entrust us. Experience has shown us that in addition to internet sales, customers always need internet marketing.
PRIVATIZATION OF INTERNET SPACE

Novak Djokovic is really the best Serbian brand and promoter of our country ...

WEB SHOP PROMOTION

Everyone who embarked on the independent creation and promotion of the web shop realized that it was a fight with windmills...
facebook komentari