Članak objavljen:
03.05.2014
HISTORY OF ONLINE SHOPPING
Author: Goran Cvijetic - *nbgteam
It is believed that the English entrepreneur Michael Aldrich was the first to start online shopping back in 1979. He modified the TV into a kind of computer for processing real-time transactions and networked it with the phone. This primitive system based on the telephone network actually became an open system and he used it not only to process transactions but also to send text messages. Aldrich, realizing the shortcomings of the system improved it and, even at that time, found its application in B2B business. That is why during the 80's, the first e-commerce systems that used video-text technology were designed, created, installed and sold.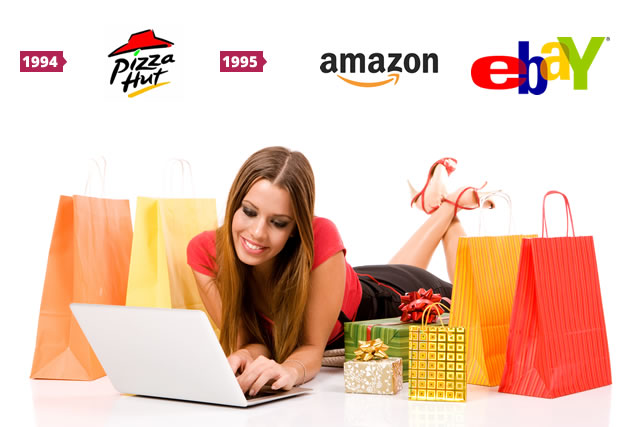 However, in order for online shopping to come to life, much more things had to be developed...
In 1991, Tim Berners-Lee created and launched the first World Wide Web server and browser.
In 1994 Netscape was created. It was the first to introduce encryption and data protection standards.
In 1994 the first online banking system appeared and the first online shop - Pizza Hut – was opened. Exactly, Pizza Hut was the first online shop even though most people think it was Amazon
Finally, in 1995, the door opened completely. NSF (National Science Foundation) decided to commercialize domain registration. Until that moment, there were only about 12,000 registered domains, and in the next three years, over 2 million domains were registered. By the way, did you know that in 1995, domain registration cost $ 100 for 2 years?

Amazon.com was opened on July 16, 1995, and it was not an online shop as it is today. It was more like a couple of people taking orders, packing books in boxes and sending them. And they did everything from their car garage. Amazon is one of the largest online stores today and they sell everything. In 1995, EBay also appeared.

The development of e-commerce has continued. PayPal appeared in 1998, and Yahoo and Google appeared on the e-commerce scene that year, as well
.