Events
ADMIN PANEL - MULTIPLE USERS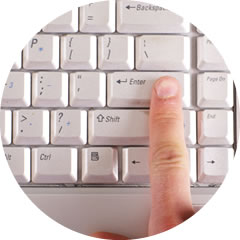 Managing an online store through the admin panel is in the language of your choice, and is characterized by a simple content management. For the needs of multinational companies, when a multinational team is working on the site, administration may be in multiple languages.

The possibility of error is minimized. Strictly defined contents are entered through the input fields. Where needed, there are comments to assist in the work of the administrator. Other content is entered through a text editor similar to MS Word, which gives you greater freedom to manipulate the presentation of data.

The Super-Administrator can open other Administrator accounts with the ability to grant privileges. Multiple administrators can work on the site simultaneously
SELF EDITING AND UPDATING WEBPAGES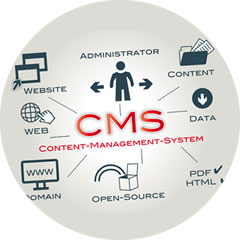 CMS (Content Management System) or software for self-managed site administration is tailor-made for the end user.

By site pages, in the case of an online store, we think of accompanying pages such as About Us, Terms and Conditions, Support, FAQs, etc. Through the so-called text editor that is very similar to the MS Word, it is possible to create an unlimited number of pages.

In addition to text content, you can add images, links, upload videos from YouTube, or add a gallery to the pages (for example, you want to form a page that will contain a gallery of your outlets).

All pages are defined through design, so you, as an administrator, enter different content and the pages are automatically formed according to the template
NEWS, UPDATES OR POPULARLY BLOG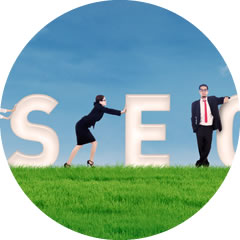 These pages, similar to ordinary pages, are formed through a text editor, by a defined template and it is possible to extract them to the homepage. The main page of the blog is displayed as a list of blogs (title, thumbnail, short text, see more), and visitors have the opportunity to leave comments.

A blog, news or whatever you call it is extremely useful from the point of view of SEO optimization of the site and development of two-way communication with visitors. SEO optimization of the store is achieved by creating meaningful texts for the so-called "pushing" of a particular keyword. Our software provides the option of linking blog pages via tags, suggesting the visitor to open another page.

Don't be confused, blogging is an extra job that many find unnecessary, but blog is very important for SEO optimization. Blog topics are based on keyword analysis in order to further optimize for a specific keyword relevant to a particular product or site.
VIDEO GALLERY AND PICTURE GALLERY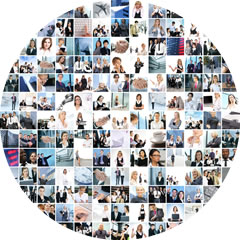 Our software allows you to add an unlimited number of galleries to which you can add images as well as videos (internal database or YouTube).
If besides the online shop you also have outlets, attend fairs, visit exhibitions, etc. all this can be displayed on separate pages.

Also, by creating separate galleries, you can display them within some other pages or blog pages.

Of course, we took care of SEO optimization. For each image or video, it is possible to add a name and description, which can be seen on the website, but they also become tags necessary for image optimization. We know how important images are, especially with online stores, and how many visitors use image search while conducting Google product search.
CONTACT PAGE AND GOOGLE MAP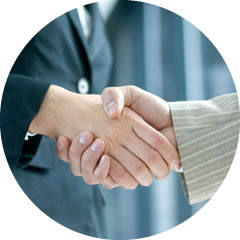 Contact page should contain your basic information as well as information about various contact options. For contact via e-mail we suggest creating an online form with spam check. The classic email setup is not good from a spam standpoint (you'll get a lot more spam mails).
In addition to the basic information and the contact form, a map is usually placed on the contact page. Most often it is Google Map because of its interactivity.
A number of objects can also be placed on the map, where each object has separately shown basic and contact information.
ADDING AND EDITING PRODUCT CATEGORIES
Creating an online store in our software gives you unlimited development opportunities.
As an online store administrator, you will be able to create an unlimited number of product categories and subcategories and name them according to your needs.
The display and highlighting of categories on the website is defined by graphic design.
Once you've created the categories, you place products in them. Depending on your needs, you can place the same product in two or more categories.
ADDING AND EDITING AN UNLIMITED NUMBER OF PRODUCTS
Products or services are added using the classic template: Name, Id or product code, short product description, more detailed product description, product price, warehouse status.
For a product you can add an image or a picture gallery, give it a discount or allocate it for the sections "Discount", "Recommended", "New", etc. These sections and their names are agreed when designing the store.
Each product has its own page. As an administrator, you can optimize these pages individually or with the help of a professional by editing the Meta tags (title, description, keywords). The software is designed in a way that when you do not have the time or budget for optimization or it is a store with a large number of products; automated optimization is done. Title tag automatically invokes the product name, and the description tag invokes a brief description of the product. SEO expert has the option of manually changing these tags.
GIFT TO A FRIEND OPTION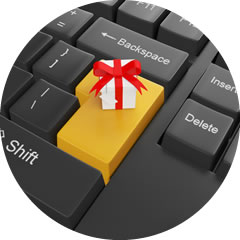 Whether it is a first purchase or a registered buyer, basic information about the delivery address is withdrawn first, but the visitor has the possibility to check or enter new delivery address data.

This option is very useful, especially as the possibility to send gifts through an online store. Unlike changing the address, the gift to a friend option entails entering new shipping information, but excludes the cash on delivery payment option.

In case the client has left the friend's email address, the friend is informed about receiving a gift soon. In addition, the sender has the option to choose whether he wants to show from whom the gift is, or to leave a private message (congratulations on the birth of the child, happy New Year, I love you, etc.).
BASKET, MY DATA, MY WISHES
Every user has to be registered before the first purchase. After registration, every new purchase is easier because user does not have to re-enter his information, but simply inserts the products into the cart and orders. It is even possible to create an online store without the need for the customers to register.

Each registered user in his personal panel has the option to change basic and address information, as well as the possibility to view previous purchases.

Customers also have the ability to add products to their wish list. This option is useful for many reasons. The buyer is left with the option to postpone the purchase (if it's interrupted in the process or currently has no money), or to add to its preferences a product that is not currently available (not in the warehouse). When a product becomes available and is on the wish list, the potential buyer is notified by an e-mail. Finally, the third advantage is marking the product and waiting to be discounted
SURVEYS, FACEBOOK COMMENTS, NEWSLETTER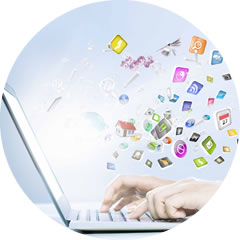 The development of two-way communication with site visitors, or customer care, is highly recommended.

By posting a survey on the site, if you ask the right questions, you can learn more about the habits of your users or consumers.
Casual Facebook comments similar to the survey can provide useful information. Also, nowadays Facebook and social networks are used in internet marketing for so called "Word of mouth advertising."
A newsletter is a means of advertising to a known customer. Our software provides limited development capabilities, where you can create and send campaigns yourself to a list of users you have collected. A newsletter is great when you have to post a promotion or discount on a specific product, etc.
VISITS AND USERS OVERVIEW - Google Analytics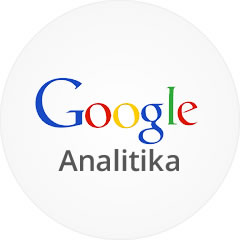 As a website administrator, you will be able to accept new orders (notified by email), handle them, and view all purchases and customers later.

Additionally, our software is easily integrated with Google Analytics, where you can track the number of visits to your site. Through analytics, you can come up with more useful information such as the country and city from which website visits come, the time visitors spend on the site, which pages or product are most visited, etc.

SEO expert delves into deeper research through Google Analytics, exploring which media the visit comes from, what keywords the visitor used, investigating visitor movement habits and accordingly preparing new campaigns with the ultimate goal of increasing the visit or sales
BRANDS AND SPECIFIC PRODUCT CHARACTERISTICS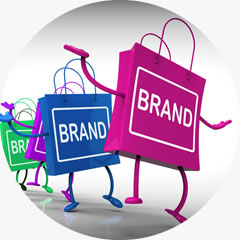 In addition to the possibility of adding product categories and subcategories, the PROFESSIONAL INTERNET STORE offers the option of adding brands, i.e. connecting products with the corresponding brand. In this way, additional sorting of products is performed.

Different brands also mean different types of items. It sometimes implies a situation that one of the important characteristics is the number of shoes, or that the color or material of the furniture is important. As part of our software, you will be able to create the characteristics of the product yourself and link them to a specific product.

Product characteristics offer the site visitor an additional opportunity to see description or overview of the product.
VIDEO DISPLAY OF THE PRODUCT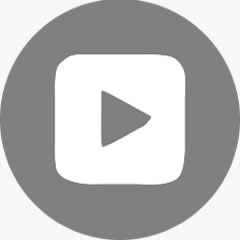 In addition to the possibility to add a gallery for the product, you will be able to add a video.

The video can be added internally or from YouTube.

It is recommended to use the video via YouTube due to the advantages such as relieving the local server. Otherwise the increased traffic and viewership could slow down the site. On the other hand, by opening your own YouTube channel, you are actually working on Internet Marketing because the video will be displayed on the website but also on YouTube.

Video presentation of the product is especially recommended for products that customers prefer to try before buying (online sale of clothes, shoes...)
PROMO CODES AND PERSONAL DISCOUNTS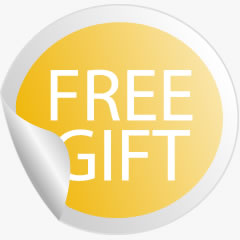 As an administrator, simply create a promo code. Call it as you wish and give it a percentage discount. Anyone who enters this promo code during the purchase will receive a discount.

You can share promo codes in different ways, by placing banners and posts on other sites, through blogs or social networks, or you can share them in traditional ways with cards, flyers, in magazines…

As a site administrator, and given that you have insight into customers and their purchases, you will be able to grant a personal discount to an individual customer, either because the customer often buys from you or you simply want to speed up the sale of a particular product or service.

Creating an online store is not a one-time job; it should be dealt by someone with the aim of promoting sales.
SIMILAR OR RELATED PRODUCTS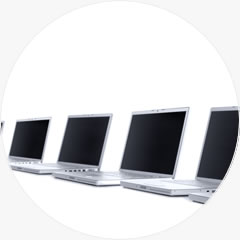 A professional online store offers an advanced ability to connect products. On the page of an individual product, in addition to its presentation, the similar products are shown to the visitor.

Product similarity can be by category, proximity of price, or similarity characteristics. Once set up, the system automatically calls similar products for a specific product.

This option provides comfort to the site visitor. On the other hand, this option can be useful for more indecisive customers, who want to view and compare more products. The ultimate goal is enhancement of shopping
PRODUCT COMMENTS AND EVALUATIONS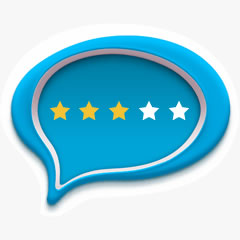 Internal comments and product ratings on website are approved or excluded by the site's chief administrator.

When a new product is added, it does not have an initial rating and the link BE THE FIRST TO EVALUATE THE PRODUCT appears.

Depending on who your customers are, this option is recommended or not. In some types of business activities, with younger customers, leaving comments and product evaluations can be very productive from the standpoint of increasing sales and collecting analytical information needed for sales improvement.

Creating an online store in our software implies flexibility, and you can turn these options on / off according to your needs
ADVANCED OPTIONS AND GREATER COMFORT COMPARED TO THE BRAND STORE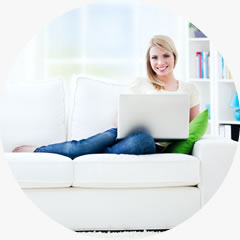 The professional store offers other advanced options and comfort for both the administrator and the site visitor. Here are some of them:

Advanced FAQ page - allows the administrator to manage questions and answers more easily. The administrator deals intensively with the site. Based on various internal and social network comments or phone calls, questions and answers are composed in an easy way by entering text in the fields provided and not through a text editor as in a brand store.
Quick products listing - on the page of a specific product, the visitor or potential buyer has the option of quick listing (arrows left - right) of products from the category.